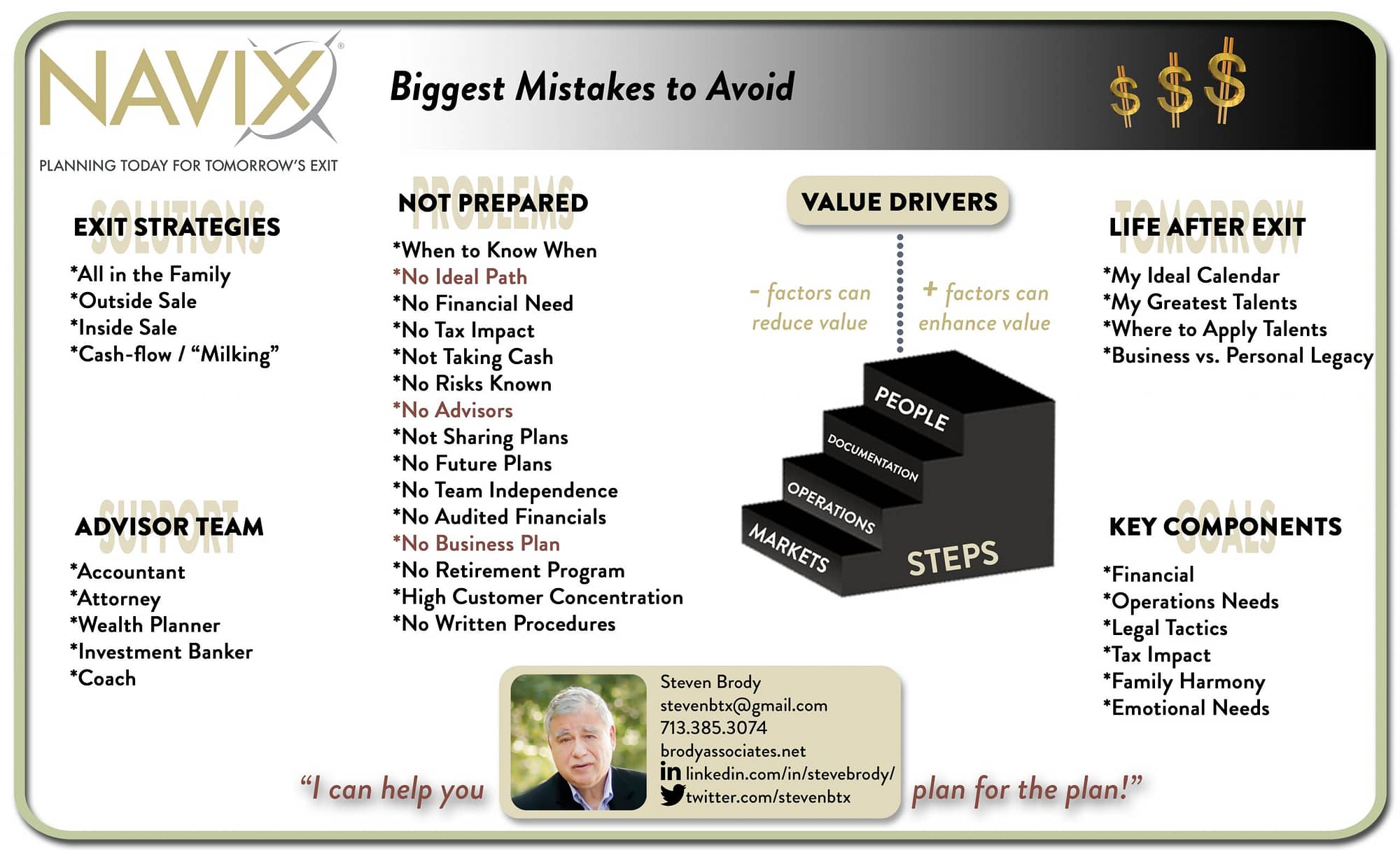 As a business owner, you know, nothing lasts forever. At Brody & Associates, we know there are multiple options when it comes to planning your exit, and we can help you identify which choice works best.
No matter which option you choose, we can help you each step of the way. You will need a team of advisors, a timeline, and a plan for tomorrow. Each will get you closer to your financial goal.
At Brody & Associates, we know the key steps involved and can guide you at every turn. Using a proven model, we can help you avoid making mistakes and keep you on the right course.
For example, there are 7 questions that every CEO must answer before making their exit. Whether you're a new CEO who's not actively thinking about exiting or you're a more seasoned CEO who would like to exit and move on, it's never too early to plan your exit strategy. This is not something you want to keep putting off.
Get Your Free Report on the 7 Questions You Must Answer Before You Make Your Exit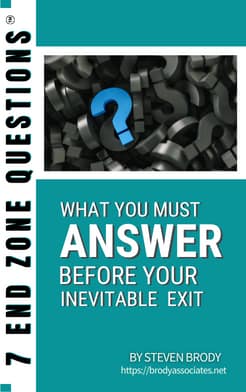 I'm ready to get started on my exit plan strategy.
Take Advantage of What Other Growth-Minded CEOs Have Also Done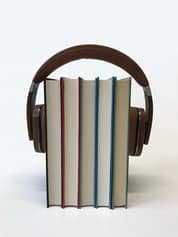 I'm also interested in having access to book summaries and other tools designed to help you grow your business.