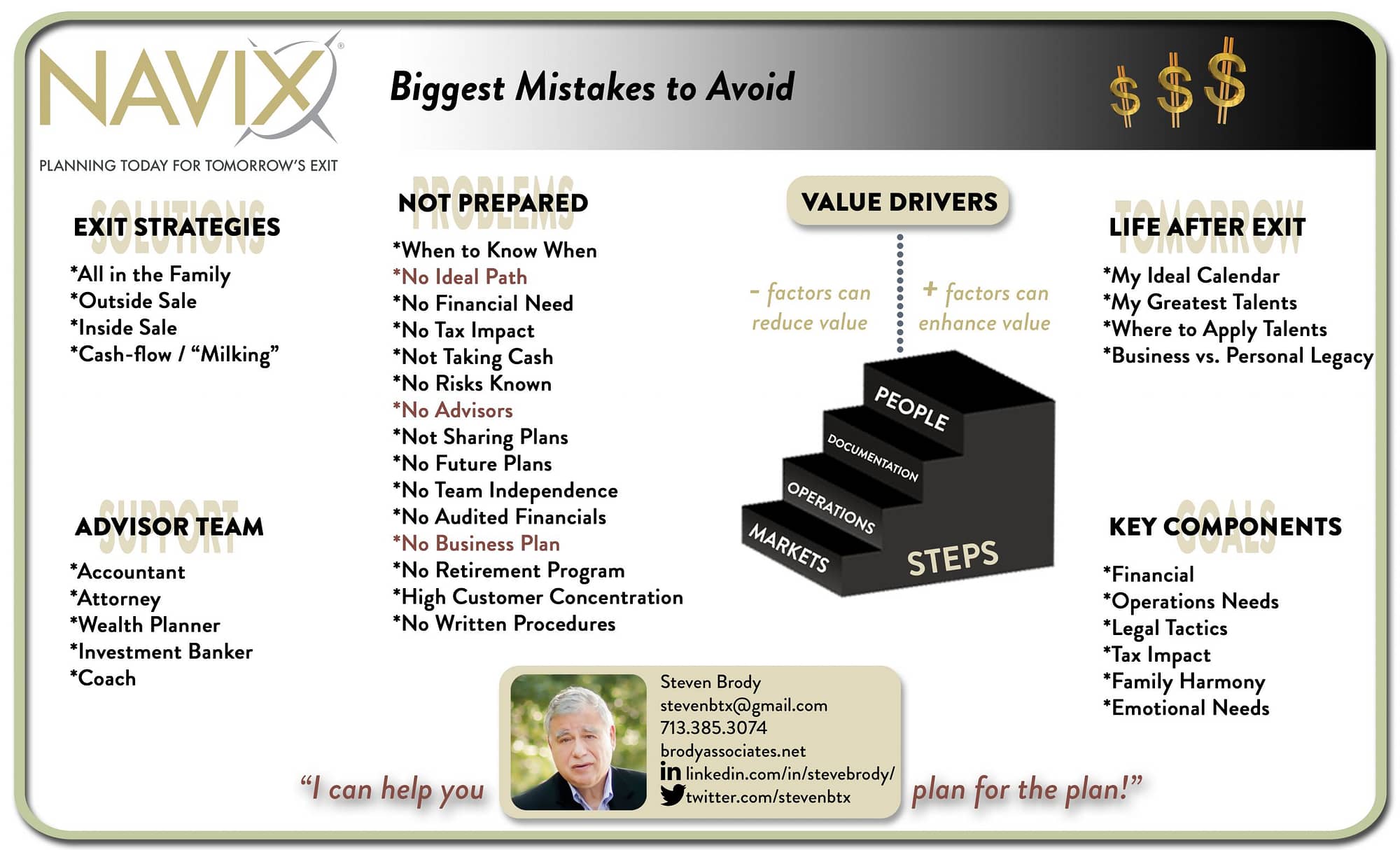 As a business owner, you know, nothing lasts forever. At Brody & Associates, we know there are multiple options when it comes to planning your exit, and we can help you identify which choice works best.
No matter which option you choose, we can help you each step of the way. You will need a team of advisors, a timeline, and a plan for tomorrow. Each will get you closer to your financial goal.
At Brody & Associates, we know the key steps involved and can guide you at every turn. Using a proven model, we can help you avoid making mistakes and keep you on the right course.
Set up an appointment today!