GROWTH TO YOUR FUTURE
Our vision is to keep your company green and growing!
Take Advantage of What Other Growth-Minded CEOs Have Done
You might have heard the expression "leaders are readers". I would love for you to also have access to book summaries and my other tools designed to help you grow your business. If you're always on the go and have very little time to read, these book summaries also come in an audio version.
Click the button below for more details.
As a modern CEO, do you feel like your company has gotten stale? 
Given the current rise of inflation, public health concerns, etc., being a CEO is more challenging now than ever before. If any of the following apply, then you're in the right place:
growth has been slowing
innovation has been lacking
while many people turn to you for guidance, you feel "lonely at the top"
As the CEO of your company, you may have other VPs expecting you to have all the answers. They expect you to be proficient in every department (marketing, finance, etc.). In reality, you don't have to be proficient in every department, and you don't have to have all the answers.
In fact, once you know your leadership color, you can be an even more effective CEO since you'll know how to play to your key strengths and passions. Click the button below to find out your leadership color.
You don't have to remain stagnant.
Does the following phrase apply to your business? If you keep on doing what you've always done, you're going to get what you've already got.
We believe that kicking the tree does not hasten the ripening. Let us help you focus on business growth and expansion by using proven disciplines that the most successful firms have mastered.
We can help with the following services:
CEO & Executive Coaching
Do you feel like your company growth is slowing and innovation is lacking? We have proven processes to help you get back on track.
Strategic Planning
Do you currently have a written company strategy? We can help plan your road map using the Rockefeller habits and other methods.
Exit Planning
You know that you won't be CEO of your company forever. We can help you plan a smooth and effective exit strategy.
Meet Steve
Steve has more than 30 years of general management marketing and consulting experience with large corporations and privately held firms.
He has served as president of several privately held firms owned by venture capital investors which have included turn-around and high growth opportunities.
Steve served in various brand management and general management positions within The Minute Maid Company, the $2 billion juice division of The Coca-Cola Company. His most recent position was senior vice president of marketing for the division. He also served as president of two Minute Maid subsidiaries.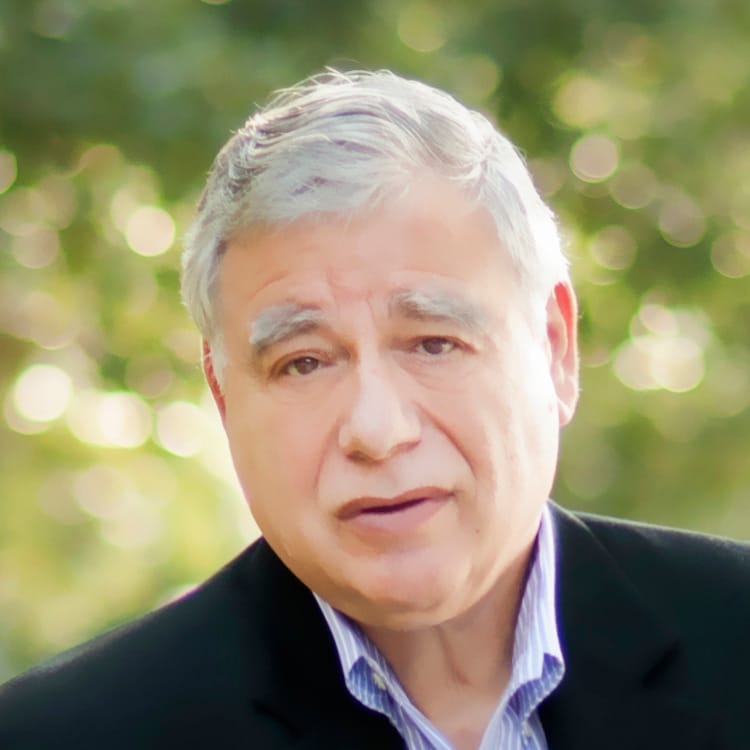 "Simply put, Steve Brody taught me how to lead a company – and I don't use the word "teach" lightly. He cares about the people he coaches and instills the lessons he's learned from years of experience."
Paul Swepston, PhD., CEO
Rigaku, Inc.
"With any new challenge or initiative, Brody & Associates gave me a forum to outline the issues and strategically develop solutions my company never had. Thanks to their coaching, our business is now more dynamic and effective."
Jean-Pierre Baizan, President
SolvChem, Inc. and PSC, Inc.
1. Book an Appointment
After we get on the phone, I'll take the time to learn more about you and your situation.
2. Free Assessment
I'll ask you some questions to determine where you're at now and where you'd like to be. There is nothing for sale.
3. Create Your Plan
If you decide to hire me, we'll get to work on creating your plan for success.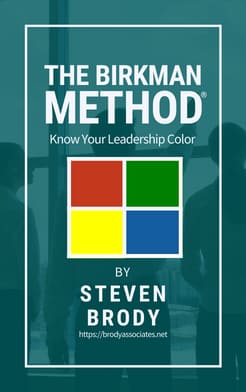 Get Your Free Report on How to Find Out Your Leadership Color
According to the Birkman Method®, leaders typically come in four different colors: red, green, blue, and yellow. After you find out your color, you'll know how to make the most of your strengths. This will also be one of the first steps in taking both your company and yourself to that next level.
Just click the button below to download your free report.